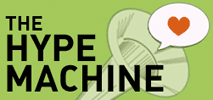 Okay fans of evolvor, here's a quick post about getting buzz for you music that you probably don't think is a really big deal. It's about getting bloggers to talk about you and your music.
Now, let's step back for a minute so you can put what I'm about to tell you in some simple perspective.
Turn back the clock to let's say 1995. Think of the different outlets you used to discover new music. Your list should probably turn up something like this:
Radio
Film & TV
(mostly MTV)
Friends
Live Shows/Concerts
Magazines
Most if you heard music from MTV and the Radio. Your friends did too, and you shared it with each other. You even formed bonds with friends because of your similar music tastes.
Now, let's look at all the different outlets we have today:
Radio (a little less of the new and more of the same)
Film & TV (see radio)
Friends
Live Shows/Concerts
Magazines
The Internet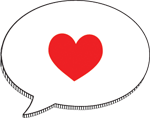 Notice a difference? Yeah, the Internet is the new player in helping you discover new music. You have your MySpace and your Facebooks – these are social networks that you and your friends use to share music, in addition to the spam requests that many bands use to hopefully steal your attention long enough to give them a listen.
While these networks are great ways to discover music, 9 times out of ten the REAL fans made there are made AFTER they have heard a song from somewhere else, whether it be a live show or from a friend's iPod.
What I'm trying to say is, you're probably not going to get someone to listen to you for the first time just by hitting them up on MySpace.
Instead, you're going to use your MySpace/Facebook/YouTube/Bebo/Enternetworknamehere to REINFORCE any kind of exposure your potential fan might have had of your music.
Example:
Potential fan sees you live in a bar, goes home, Google's your name, finds your MySpace page, and BAM, is your friend for life and gets all your updates and all that jazz.
That's the value these networks really provide – they enable the fan to keep track in the goings-on of your band instead of relying on traditional media outlets to remind them of you.
So what forms of online media actually INFLUENCE music discovery?
That's where the Hype Machine Music Blog Zeitgeist comes in.
Albert discussed the importance of the Hype Machine a while back, but here is a quick refresher:
"The Hype Machine simply aggregates Mp3 blogs into one place. The more "hyped" an Mp3 is (i.e. the number of mentions, links to the blog post via technorati and delicious), the better chance it has of making the Hype Machine front page or radio."
The Zeitgeist of 2008 is a collection of the most blogged about songs, artists, and albums of 2008.
In other words, it's about people like you and me sharing information and music, and then having that information reach others, who then share with their communities, etc etc.
It's about FRIENDS sharing music with other FRIENDS (or in this case, blog subscribers) who have SIMILAR TASTES!
If you can reach music bloggers, and get them interested in YOUR music, and make them a fan, chances are they're going to share it with their communities as well, and if you reach the right people, you too can have the chance of getting your song picked up on the Hype Machine.
This is the Billboard chart of the digital age, and it's only going to grow more important in time. Learn how to connect with the music blogosphere and you'll be way ahead of the competition!